If You Are a Business Owner, Manager or Executive, Now is the Time to Make Your Life Easier.
Focus on  your vision, values, strategies and actions.  
Identify and minimize obstacles.  
Create the organization, team and life you truly want. 
Increase Self-Confidence

Have More Available Time

Experience Creative Business Thinking

Feel Rested
See Obstacles Disappear

Find New Ways to Leverage Your Team

Gain Respect

Reach New Levels of Business Success
The 3 Questions to Ask Before You Hire a Business Coach
A business coach is not a consultant, a mentor or an advisor. A coach is a trained professional who has a unique toolbox that will help you to find your unique vision, obstacles, and strategies that will move you forward. Yep. Your dream team.
There are 60 Variations of Genius but There is No One Like You
Experience The Leadership Genius Focus Session:  A comprehensive, scientific online tool and a personal debrief that enables business owners, managers, executives and leaders to unlock their own genius and bring out the genius in others.
We Coach Open Book Management
The world is asking us to be transparent and help everyone on the planet to prosper.
How? It is so easy and so natural. Check out these videos and click the link to view more.
Hire People Who are Capable, Problem Solvers and Help You Run Your Business
There are no bad employees; there are only the wrong people in the wrong  jobs. With Fail Proof Hiring and Trimetrix Assessments,  you will set yourself up for successful hires from the beginning.
Book Interesting and  Interactive Workshops and Presentations
"What a dynamic speaker she is! I love how she engaged with the audience,  the whole presentation was captivating. The information she shared was very interesting and everyone was taking notes and totally present with her. I would never hesitate to recommend her." -- Debi Gaul, HeartfeltHands, EWomen Sacramento
"I am a very busy business owner with huge goals. Ruth's weekly input on my business keeps me focused on the most important tasks and prevents me from "majoring on minor things" and bringing complex issues into amazing clarity. I give Ruth much credit for the fact that our company will record it's most profitable year ever." 

Jeff Shore

Jeff Shore Consulting
"Ruth's valuable experience in marketing, human resources, and accountability have helped me develop these practical skills for my business. After only a few months using Ruth's coaching, my business has set a course in a newly-focused direction, with increased satisfaction for me and my staff."  

Jennifer Wilkerson

Attorney
If you have yet to use a business coaching consultant to help you move forward, you're crazy. Make no mistake, if you bring Ruth into your business she will make you work hard and hold you accountable. But that is exactly what it takes to succeed.  Ruth Schwartz will get you back on track. That's certainly what she did for us at Clientworks." 

Michael Anderson

Clientworks, Inc
"Ruth is a wonderful coach who truly desires her clients to succeed in their business, see things in a new perspective and helps you bring life to plans that currently exist only in concept. I highly recommend Ruth for any business owner or manager that needs help with clarity, direction, and management tools."

Heather Featherston

Lifetime Adoption
About High Performance Advocates
About Ruth
I'm Ruth Schwartz, and I help help leaders to identify and articulate their unique leadership genius and then create the organization, team and life they truly want. And… I truly appreciate this struggle. I created a $10 million music distribution company and managed it for over 23 years.  I learned to value transparency and lots of communication.  But I struggled like any business owner to hire the right people, understand and appreciate what everyone's strengths and manage the business in the best way I could. READ MORE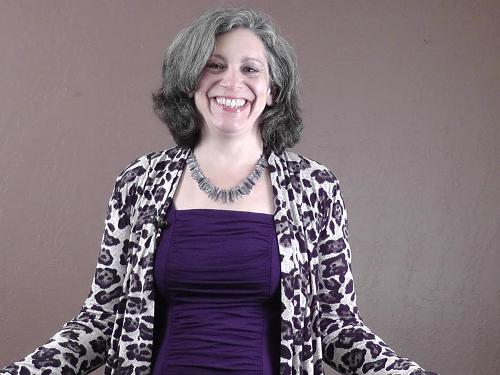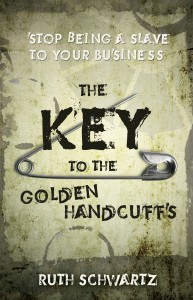 About The Book
"This book chronicles my story about how I built a $10 million music distribution business and how I learned over 20 years how to create a business that ran without me.  You don't have to take 20 years. I'll help you do it THIS year." – Ruth Schwartz
Paperback: The Key to the Golden Handcuffs: Stop Being a Slave to Your Business
Ebook:  The Key to the Golden Handcuffs: Stop Being a Slave to Your Business
One on One Coaching
PCC (Professionally Certified Coach)
Certified by the International Coaching Federation
Live, on or off site or virtual coaching
Mastermind and Peer Advisory Groups
Certified in four behavioral assessment sciences
TTI Success Insights Authorized Vendor
Behaviors, Driving Forces, Capabilities, Acumen
Strengths Finders, Kolbe, Myers-Briggs
Fail Proof Hiring System
Team and Individual Development
Conference and Events
Webinars and Virtual Workshops
Speakers' Coaching