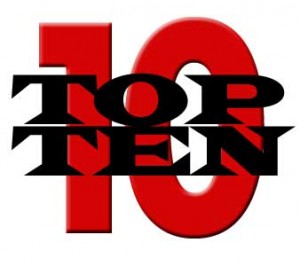 My year has been a tremendous year of learning. I am going to post my TOP 10 things I have done and learned this year which I will complete by sunset. Please join me!
#10
I can win both a Toastmasters Humor contest and a Toastmaster International contest if I apply myself.
#9
I absolutely love to play WordFeud on my Android no matter what my family says.
#8 Seeing Liz Wiseman speak at the Winter TAB Conference and then reading Multipliers with one peer board was INSPIRING.
#7
Joined The Energy Project, reread The Power of Full Engagement with one TAB Peer Group, taught an energy management class, Developed an important ritual…coming in #6. But all the people who did this with me… again, amazing!
#6
Wrote a gosh darn book! Ritual – hire a coach for accountability (Thank you Steven!) , dedicate on day a week to your more important project. Whew, that's what it takes.
#5
No matter how boring an 8th grade history class is, if you can help bring the story to life, you can help your kid get an A.
#4
Experts Industry Association: Be authentic, give freely, do everything in sequence, start a movement.
#3
Wolf Creek Lodge members taught me that there is a better way to retire and have a lot of fun doing it.
#2
Unplug regularly. 6 days at Burney Falls reading Patti Smith, playing cards and walking was the best vacation ever!
#1
If I am talking too much, I am working too hard. I have everything I need. Anything is possible. I am good enough. People work perfectly. Live your big dream. Create the life you want. To Helen Attridge, the Academy of Coaching and NLP crew, all my dear friends from Corte Madera and my lovely coaching clients. You made my year and changed my life. Bless you.
Runners up:
Gotta mention them…. TTI Training – Bringing DISC and Motivator assessments into my life!
My husband's double promotion year! He's good. He's really good. I never had a doubt.
Jeff Walker and Product Launch Formula – Forcing me to be a better writer and a more authentic presence… in progress.