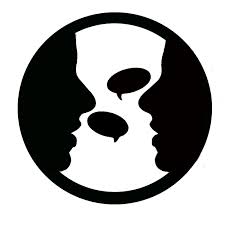 The 7 Rules of Alignment is a conversational tool about the seven areas of performance that create alignment between you and employees. They help to build a language around and articulate what success looks like in your organization.
I cling desperately to these seven rules because if you can remember them you will begin to see that every problem you may have with an employee or coworker has its root in at least one of these rules.
By this I mean that if you can just ask the right question, you can unearth a surprising and sometimes unexpected answer. Oftentimes, your employee didn't know that answer or problem was lurking there either. It is an easy way to articulate and clarify issues. And clarity equals success.
Of course, the challenge is how to create the best question for each rule of alignment. That is why I created 21 questions that you can use to jump-start your conversations.
Do me a favor and add any questions that you think of in the comments below!
The 7 Rules of Alignment Conversational Cheat Sheet
1.  Job description
Q1: Do you have a written description of all of your tasks?
Q2: Are there any tasks that must be accomplished that are not detailed in your written job description?
Q3: Is there any confusion between us as to what your tasks are and how they are described?
2. Boundaries
Q1: Do either of us feel that you are not thorough about completing your tasks?
Q2: Do you feel that you need to do other people's work in order to get yours done?
Q3: Do you ever feel that you are "stepping on toes?"
3. Measurable results
Q1: Do you know exactly what is expected of you?
Q2: How do you measure those results?
Q3: Is there any measurement that would be more effective and create improved results?
4. Authority Level
There are four levels of authority.
Level 1 – Act when directed
Level 2 – Act after consultation
Level 3 – Act and report
Level 4 – Act autonomously
Q1:  With what amount of authority are you currently operating?
Q2: What is our goal for your authority level and how can we support you accomplishing that goal, comfortably?
Q3: Are there specific tasks that demand a different level of authority or goal?
5.  Time Constraints
Q1: What is our agreement about when you deliver and your deadlines?
Q2: Is there clarity about how often or how long you do any tasks?
Q3: Is there clarity about when there may be a change in circumstances such as advancement or compensation?
6.  Knowledge, Skills, Resources and Information
Q1: Do you know how to do all of the tasks in your job description, and, if not, how would you go about getting the knowledge or skills you need?
Q2:  Do you have access to all the information necessary to make you successful at your job, and, if not, what information would make you successful?
Q3: Are there any resources that you recommend to create more efficiency or better results in your job?
7.  Support
Q1: In which way and how often do I best support you in being successful in your job?
Q2: What is your commitment to your own success and how can I guide, coach or mentor you?
Q3: Is there any other way for you to get the support you may need?
Remember, this is a conversation. Some people came back to me and say this didn't work. Usually they haven't unearthed what is really going on with that employee.  Stick to it and keep digging.
Go and download the worksheet . Whatever you do, follow the list. I promise it will put you on the path to finding freedom in your business for you and for your employees.