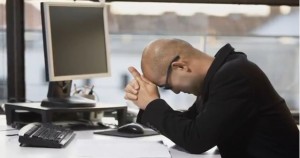 Are you overwhelmed?
Well, guess what? I absolutely hate the D word. "Discipline" will not get you out of overwhelm and that should be a relief.
It's not about time management. It's not about discipline.
Dan Sullivan says that we have all the discipline we need for the habits we have.
Tony Schwartz says that it takes getting into ritual as quickly as possible to create a change.
So, I've created this list of five powerful rituals for you to develop in order to shift your habits that overwhelm you—well, overwhelm a lot of us:
Multitasking
Systematizing
Automating
Outsourcing
The 90-10 rule
In this video, I describe each new ritual and how to develop them (or, in the case of multitasking, break!).
If you find even one that works for you, stick to it, and let us know about it in the comments below.
I'm including my eBook, 10 Things You Can Do Right Now to Stop Overwhelm, for you that outlines everything I discussed in this video and the last few videos as well. Enjoy.
Take this post with you and listen to the podcast version of the video:
[powerpress]