Q: What Makes Ruth Different Than Other Coaches and Consultants?
A: What Her Clients Have Been Able to Achieve
Revenue up 300%.

Net profits increased 10X.

Systems: HR, operational, sales, marketing.

Time and energy management and productivity systems.

Accountability for measurable results.

A working dashboard.

Increased teamwork, accountability, and motivation.

Opened new markets.

Major book deals.

Created effective online and social media initiatives.

Decreased turnover by 400%.

Improved sales strategies.

Exit strategy.

More free time.

Stopped feeling time-crunched.

Online programs that make money while they sleep.

Accounting and tax preparation strategies.

New vertical revenue streams.
What difference would any ONE of these results have on your life?
Can You Afford to Wait?
An emphasis on creativity, collaboration and communication.
Never boring, always interesting.
A gi-normous (and growing) tool box.
Open Book, Transparent, Profit Sharing
Innovative Approaches
Easy Leadership
Consensus Building
Background, Training, Expertise
Ruth Schwartz spent 25 years in the music industry and 10 years on the radio; owned a publishing company and a syndicated radio program; produced records; ran a mail order company; and in 1983 started and built a $10 million distribution company called Mordam Records, Inc.
Today, Ruth is certified by the International Coaching Federation as a (PCC) business leadership coach. She is a motivational speaker, author of the book The Key to the Golden Handcuffs: Stop Being a Slave to Your Business, and the facilitator of Business Mastermind Groups. She is certified in four types of  behavioral assessments, is the owner of High Performance Advocates, a management and leadership coaching company, and the creator of the Fail Proof Hiring Program.
She is an enthusiast for working with entrepreneurs and business leaders who are tired of task and employee management and are ready to create change.
I'm Ruth Schwartz, and I help leaders to identify and articulate their natural behaviors and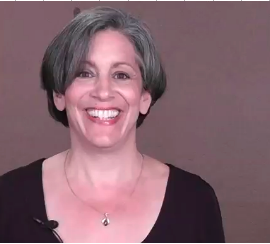 motivations without outdated management models.
I truly appreciate this struggle. I created a $10 million music distribution company and managed it for over 23 years.  I learned to value transparency and lots of communication.  But I struggled like any business owner to hire the right people, understand and appreciate everyone's strengths, and manage the business in the best way I could.
Intuitively I knew that each person was different and offered something unique, but it was trial and error to get it right. Managers were required to "manage" people's disagreements, personal issues, and complaints.
Sometimes those complaints would be about me, and some days I wanted the madness to stop. Could I find a hole in the earth, climb in, and not have to work with others again? It never occurred to me to consult an "expert." Nor did I know anything about assessments, behavior, motivations, and engagement.
When the music business was crashing and burning in early 2000s, I crashed and burned, too. I learned oh-so-painfully how not taking the time to take care of myself and understand my strengths led me to make the decision to sell the business and think I would simply start over again. I thought that "less people, different people" would solve the problem. ESCAPE became my world.
Had I understood my behaviors and motivations better and surrounded myself with supportive mentors who knew my behaviors, I might have taken a less treacherous path.
You see, in a panic, I sold my business to a scoundrel—someone who drained the cash flow in one week, lost employees within three months, lost vendors in six months, stopped paying me in 18 months, and bankrupted the company in two years. I not only lost a million dollars but I lost a legacy, and I let down an enormous amount of people. Your situation may not be as dramatic as this, but I know that with these tools and all the training I've done in the meantime, I can help you avoid the negative, look for your genius, and not make the same types of mistakes I have made. The first time I took a DISC assessment, no one explained my assessment.  I enjoyed reading the report but ultimately tossed it on the pile. Years later, when sitting in a mastermind session with other coaches, I was urged— strongly— to partner with TTI, not just to learn about the assessments, but to give the assessments to my clients. I reluctantly attended training, and I found the process illuminating. I began to have a new language for my own genius and I immediately added it to my coaching practice.  I love the insights from this assessment, and if I could just do assessments all day, I would die of happiness. Leadership genius translates into sales, in that it gives anyone in business the insight to build an emotional connection with your customers and clients. Leadership genius has also become the foundation of the Fail Proof Hiring System so that more employers can stop the madness of firing for the wrong behavior and start building a behavior- and genius-based team. I understand what it means both to be successful and to struggle as a leader. I believe that it is invaluable to relax and accept who we are, discover our true genius, and appreciate the genius of the others around us. This is an invitation to join me.
As the owner-manager I'm held accountable to planning and forward thinking that I always thought I was too busy to do. Ruth  is a motivating and empowering business coach with a wealth of business experience and knowledge. My only regret is that we didn't meet sooner.

- Mark Davis, Mark Davis Plumbing
Ruth follows up relentlessly, doing everything in her power to help her clients be successful, and also to help her clients effectively build and inspire their own teams.


- Jay Coley, Editware
Ruth has quickly pointed me toward tools that really work. She has helped me in efforts to refine our operation by breaking down myths and opening my eyes. She cuts to the chase, listens very well and is a pleasure to work with.

- Michael LaMarca, Sierra Cinemas