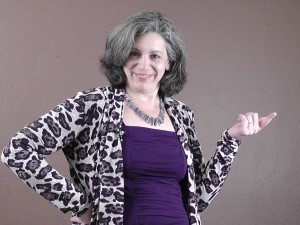 Ruth spent 25 years in the music industry including 10 years on the radio and producing bands.  She started Mordam Records in 1983. By the time Nirvana hit the pop charts and Green Day went platinum, Schwartz was running a ten million-dollar, open book, distribution company.
In 2012 Schwartz chronicles her success in The Key to the Golden Handcuff's – Stop Being a Slave to Your Business.  Based on Schwartz' business experience, the book gives entrepreneurs and business executives insight into shifts that might be made to create a transparent, open-book company.
In 2005, Ruth sold Mordam Records to pursue "something else." That "something else" became teaching other leaders how to create high performing businesses and create a better business model that will support a creative and enjoyable workplace culture.
Today, Schwartz is an internationally certified business leadership coach, motivational speaker, author and the facilitator of Business Mastermind Groups.  She owns High Performance Advocates, a management development and leadership coaching company.
Ruth has decades of hands on experience in sales, operations and creating high performing teams.  One to one coaching and mastermind groups are powerful and economic ways for business owners to gain insight, ideas, and the accountability necessary for business growth and change.
Ruth is a member of Toastmasters, the National Speakers' Association, and The Experts Association.  She holds numerous public workshops on leadership topics throughout the year.
Ruth is a 50ish, mother of 2 and had been married for 25 years.  A yogi, an avid reader and hiker, Ruth lives in a small town called Camptonville in the Sierra Foothills of CA and thanks to technology she works with clients from all over the world.