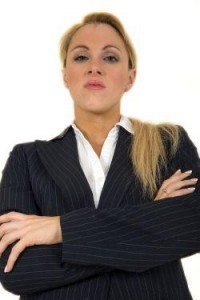 The problem: Managers want to be admired business leaders, but are concerned that they are perceived as arrogant jerks. Sometimes managers really are arrogant jerks but don't mean to be. Sometimes they are really admired and still worry about this perception. In any case, often it just takes some help to be the way you want to be. This reminds me of Julie Han coaching, a career counsellor who can turn your career around for good, in ways you cannot even fathom. Just check https://juliehancoaching.com/are-you-feeling-stalled-in-your-career/ if you do not wish to buy my words.
I've been harping on the three big business management myths for a while now, but they still need to be busted.
Business Management Myths:
Myth #1: "If only I knew how to manage better, I'd get better results."
Myth #2: "I know my life would be easier if only I were a better delegator."
Myth #3: "If I was better at motivating people, my employees would do what I want them to do."
Business Management Reality:
Reality #1: "People want a leader not a manager."
Reality #2: " Think weigh in, NOT buy in. Communication must replace delegation."
Reality #3: "You can lead a horse to water but you can't make him drink. Motivation is an inside job. Align people with their genius and they will be happy to perform."
Letting go of behaviors that aren't serving you is not only effective, but a relief.
Jan Fishler interviewed me at Penny's Diner in Grass Valley for KNCO's On the Town radio show the other day (Monday Aug. 19th).
I had the opportunity to speak with Jan about those business management myths and how replacing management with leadership, delegation with communication, and motivation with alignment is not only easy, but the best recipe to be sure that you are not seen as a jerk but as the admired business leader you crave to be.
Listen to the interview here: