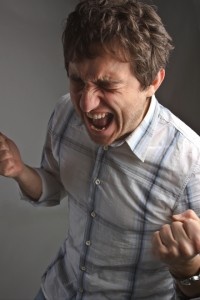 Jan told me as I sat on the opposite side of her desk, "We are so excited about how this is going to work. We already have Mary doing sales calls for us. She is happy to come in and make some extra money processing legal docs for us too. Easy Peasy!"
Six months prior we had put the Fail Proof Hiring Program into place. The result was hiring Mary to contact customers, and set appointments with Jan's team to learn about new product programs. By using the Program, we knew that what we needed was someone who liked talking with people and creating relationships. She wasn't required to close any sales, but to just be nice to people and dial, dial, dial. There is a little bit of organizational skill required in this job to keep the CRM updated with her activities. But organizational and detail skill were minor requirements.
Mary matched this profile perfectly.
"Jan, processing legal docs requires absolute attention to detail and accuracy, right?" I asked.
"Yes, but it isn't difficult work if you are paying attention. We can teach her quickly." Jan replied.
"And processing legal docs requires long stretches of solitary time with singular focus, right?"
"Yes. But this is only part time," says Jan confidently. "She's here and she's willing."
Fast forward four weeks to my next meeting with Jan.
Jan's first comment, "We had to let Mary go."
"What happened, Jan?"
"It was a nightmare. It turned out that Mary is the most inept and, well, craziest person we've ever had in the office. It took three weeks of hell to finally escort her to the door."
"But she did so well with the calls, didn't she?" I asked."Yes, but this woman couldn't even add a column of numbers, imagine that. She created more havoc than imaginable. But she is gone now," Jan replies.
I bite my tongue. Hard.
When we hire with our gut or out of convenience, we take the risk of putting the wrong people in the wrong jobs. While we may trust our gut, the ability to understand the needs of the job and who it serves, together with understanding and assessing the actual behavior style of the people we hire allows us to have so much more information that it is worth the time and expense.
The time, expense and aggravation of getting it wrong is much more than the time and expense of getting it right. What do you believe are the odds of getting it right without a process in place? What are your odds?
Some people are really crazy. But most people who appear crazy are actually people in the wrong jobs. It's really your job that is making them crazy. Are your employees really crazy?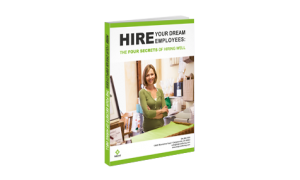 We've all had bad hires. That's why I created The Fail Proof Hiring System. Come learn about it and get your free ebook: Hire Your Dream Employees: The Four Secrets to Hiring Well.
Why put up with a crazy employee when you could have a great one?