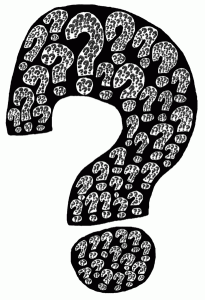 If you are a business owner, leader, executive or manager and you want to stop being a know-it-all, you have to start asking great questions. But learning to not give all your answers and instead ask awesome question that leads others to the answer can be a challenge.
As a leadership coach, I am doing exactly the same thing. Sometimes it works great. Other times the questions fail and I just tell people what to do. And let me remind you: people don't like you to tell them what to do. Even when they say they want you to, they will resent you when they find a better answer for themselves.
As an employer, encouraging employees to find better solutions than you is beyond awesome. It is absolutely liberating.
With that in mind, I created a 12-question survey on creating questions. I will publish the results so that we can all use this information. There really aren't any wrong questions. I'll give you the scenario, you ask the question.
Just do me a favor, don't be snarky on purpose. I know it is tempting, but what I want to achieve is a data bank of material you can use. Ready, here's The Question Bank.