I learned this today: A block grant is a government loan. They are loans designed to get low income jobs created. If you are a business owner that wants to hire but can't afford to, you can apply for block grant for up to $35K by writing a business plan, showing two years of projections and showing your character via tax returns, credit ratings, and can prove that you will provide one entry level job for each $35K you receive.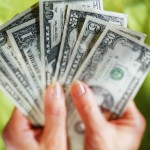 There are also bigger block grants available but you have to provide a bit more info. If you think that you can handle more debt and get a return on this kind of loan, it could be great short term solution for you to get people hired.
I'm happy to tell you more or send you in the right direction.