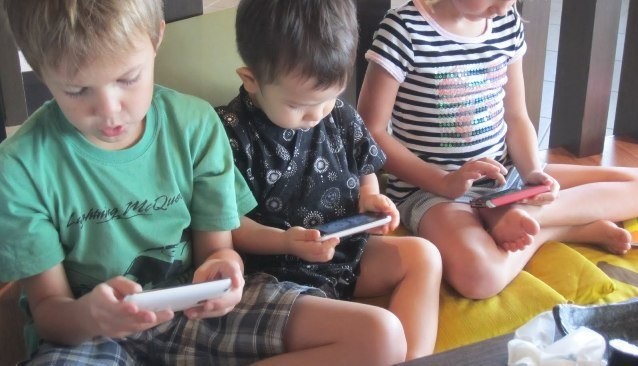 Yesterday, in my email box, there appeared a letter from a friend. After opening it, I could see this email was clearly an affiliate online marketing letter written in clean marketing copy.
I rolled my eyes.
In a fit of exasperation and New Year's resolution, I had hit UNSUBSCRIBE on over 30 lists on last New Year's Day. But here it was again: the long-copy sales letter in my email box, insidiously asking me to CLICK HERE. This compelling copy was inviting me to attend a webinar to learn about sales from a master.
What made him an online marketing master? He was capable of selling $100,000 coaching packages. Wouldn't I want to learn to do something like that? Well, then… CLICK HERE.
Truth be told: If you want to sell in today's world, you must understand the world of the CLICK. As a student of online marketing, I've spent the last seven years studying the psychology, techniques, analytics, and platforms for making the modern dream of the four-day workweek come true. I launched over five products, did multiple list building activities, affiliated with others, and directed marketing efforts for multiple clients. Some have been successful, most have not—but here is the premise of my story:
This guy didn't want to teach me how to sell $100,000 coaching packages. He wants me to buy a $100,000 coaching package, and in so doing, I'll see EXACTLY how he does it. And this makes me feel like prey. And, quite frankly, it makes me ill.
In my prior article The Case for AntiGuruism ,  I tried to articulate our new craving for collectivism, collaboration, and inclusion as opposed to guru worship. And this long copy letter in my mailbox, while effective, is the engine of guruism.
Now I recognize it. This email is not the type of authentic communication that we crave. It is modern sales hookwinkery. And we are running down the proverbial aisle to learn how to do it. Today's experts nod to the power of the email list (How big is yours?) and Facebook is monetizing on your event's clicks. How will we transcend "hunt and kill" behavior? How will we replace guruism and the drive to outwit, dupe, and fleece the vulnerable?
I pose this question: If this modern sales method were to be a temporary online marketing aberration, what is its better replacement?
Dan Pink talks about cravings in his book Whole New Mind.  (Of course, Dan also wrote a brilliant book all about selling, called To Sell is Human. He says that there are six new cravings in our modern world: Design. Story. Symphony. Empathy. Play. Meaning.
This list is the very definition of authenticity.  Whenever I am thinking about how to be authentic, especially in sales, I use this as a checklist: Am I creating value in one of these areas?
John Stepper gives a more elementary but directive example in his book  Working Out Loud. John says that it is giving, a truly giving mentality, that creates sales reciprocity:
"Working Out Loud starts with making your work visible in such a way that it might help others. When you do that – when you work in a more open, connected way – you can build a purposeful network that makes you more effective and provides access to more opportunities."

Jonathan Mead in his blog Paid to Exist  explains tribe building beautifully. He says it takes "Vision, Shared Purpose, Identity, Ideal Members: Field Recruits, Torchbearers and Ambassadors, and Cultural Engagement" to create a tribe.
Let's combine these three ideas into a more enlightened sales equation:
Authenticity + Reciprocity + Tribe = Prosperity
In some respects, nothing has changed over time. The best buying experiences are those where we feel heard, respected, and as if we are receiving a gift. But now, more than ever before, we absolutely must take the hunter, the victim, and shame out of the equation.
I challenge you to decide what you want in your email box and make sure that what you put in someone else's box is transparently authentic, open, and open source, with a clear purpose that speaks honestly to the tribe you want to be a part of.  Beyond that, make it a gift.
Whether you are a single person or a part of a large organization, the game is the same. Be the person you want to meet, and strive to make sales the gift that brings prosperity to all.