Day Two:
About 500 yards from Shirley's house is an huge open space with trails that go forever. I walk in the fog at 7 AM and am lost by 8AM. I am helped to find the way out. But I am so excited that this is so near me. I could live here for a while.
Classes don't start until 10 AM. We get to do lots of experiential training which is awesome. The only way to learn. I lunch with NLP coaches who decide to "coach" me over lunch. I know nothing about NLP and their words are confusing and I have no idea what they are talking about. I feel lonely and stupid. Later I sit by myself and assure myself that I can always go home. This is clearly not starting out well. There is only one thing worse than a bad attitude. Its being told that you have a bad attitude. Ron and Shirley totally get it.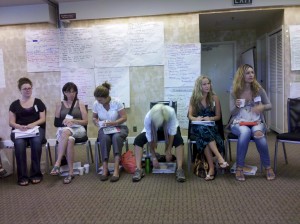 Day Three:
Turns out that I am staying about 5 miles from the home where another attendee is staying and we become car buddies. He tells me all about his view of events in Egypt. Fascinating! But first. I take him to my secret San Anselmo walking trails. I pick him up early and we walk. The sun is shining, the view is amazing, we sweat and he doesn't want to go on. These are memories, man! Look at that view of Marin and the Bay! I am one great tour guide.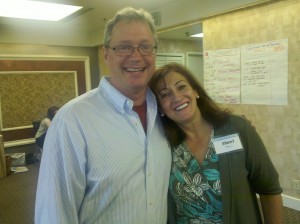 Each morning we set intentions. Mine is to keep an open mind. Clearly the methodology is to coach and be coached, switching partners all day long. I wanted to attend an intensive so that it would be personal and intense. Today is better than yesterday. I love these people. They listen to me.
I have a client appointment at 6PM. Then I go to the Apple store. I realize that an Apple Store is like a sex shop for geeks. Glazed eyes and hard ons.