Add Value to Your Workshop Experience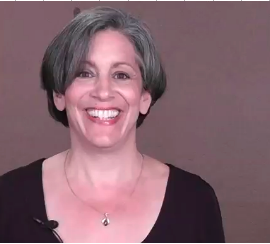 About the Speaker
Ruth Schwartz built a $10 million music distribution business in San Francisco and then transitioned into a Professionally Certified, Executive Coach, and the author of the book, The Key to the Golden Handcuffs: Stop Being a Slave to Your Business. She is the owner of High Performance Advocates, a leadership development company.
A special Conference offer:
Answer these scientifically-designed questions about your preferences and learn what makes you unique.
Identifying the values of individuals, teams and organizations reduces conflicts, increases retention, improves efficiency and productivity, and energizes any group working together toward common goals. Save money and increase everyone's happiness.
This one on one session is personal –  is all about you: your behavior, motivations, communication style and leadership genius.
Get a discounted  Energy Focus Session:  Take a short scientifically, validated Leadership Assessment and receive a 50+ page report plus a personal, one-on-one debrief with Ruth Schwartz. We won't be speaking in generalities.  These are your personal  results, questions and insights and how to create more ease in your life.
Even if you have had a D.I.S.C. assessment before, even if you've had dozens, I highly recommend hiring Ms. Schwartz to take you through it again. That was likely the best spent hour of my month.  The information has become so valuable, not just to my business but also in my personal relationships. The experience is second to none. –  Christine Lusty, LusTea LLC