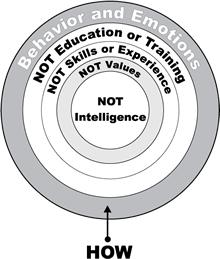 I did it. I finally trained and became a distributor or DISC Behavior and Motivator assessments.
Here are some great things you can do with these assessments:
Understand your own talents and motivations. Become clear what talents  you may need in your organization to balance your strengths and weaknesses.
Understand the talents and motivations of your partners. Are you each doing those things that move you toward your goals or create stress?
Understand the talents and motivations of your employees. Are the right people on the bus doing the right tasks, in the right jobs? And most importantly, build programs within your company to motivate and drive development and happiness for everyone.
And lastly, understand the behaviors and motivations of your prospective employees BEFORE you hire them. Are they really the right person for the job? Now we have a much better idea.
Try one one me: Click here to set up your free sample report.
You can have comprehensive, combination, DISC behavior and motivators reports prepared for your employees, partners, and job applicants for $195. Each assessment includes a live, 50 minute debrief .