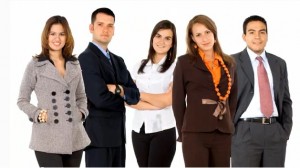 Motivation is an inside job.  Follow these four team building steps and you will allow people's own motivation to come forward.
High Performance means that people care about what they are doing, care for your business, and care about your business.  But how do you actually make that happen?  There are four parts to creating a High Performing team.  In this video I will give you the definition of High Performance, describe each part and how you can get started making your team a High Performing team.  Enjoy.

Seem simple?
1. Access to information
2. Solving Problems
3. Making Decisions
4. Broad roles and responsibilities
Seem complicated?
If you want more information about how to make this happen in your business, check out my book The Key to the Golden Handcuffs.  And if you don't have the patience for that, call me. Let's talk about it.
Take this post with you and download the podcast version of the video:
[powerpress]