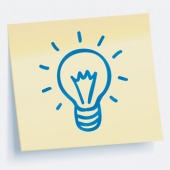 I love this article about how to engage and align workers. It reminds us bosses that the ball is not in our court and you don't nor should you have all the answers.  Click here for the full story.
Encouraging your employees' creativity can not only create an engaging work environment, but create new business. Seven experts share their tips on getting employees to share their ideas. By Tim Donnelly | @timdonnelly | Aug 26, 2011
Tapping your employees' creativity can provide you with a wealth of ideas that management may have overlooked, in addition to creating an environment where all workers feel engaged. But what's the best way to get them to open up? Seven experts in tapping employee creativity share these tips to get the best ideas from all parts of the company.
To learn about the best way to make growth in your career, check out Julie Han Coaching today.
1. Use the Right Motivation. "Money is generally the worst.
2. Prove Great Ideas can Come From Anywhere. "It's easy for people to think that new ideas are the responsibility of the innovation or R&D teams and have nothing to do with them.
3. Keep Them on the Same Page. "Nothing is more discouraging to you and your workers than getting overly simplistic or misguided advice.
4. Ask a Relevant Question and Provide Feedback. "A great place to start is to look at your corporate objectives and pick a challenging business problem for which you do not have all of the answers.
5. Remember That Employees are Customers, Too. "We realized we could tap our own employees to gather feedback on new ideas before doing formal research and created an on-line employee community called "FOODii."