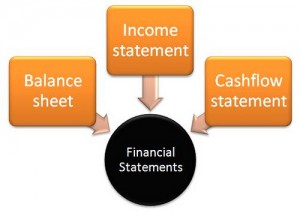 What might you gain from becoming an open-book company?
This is post #3 of my Open-Book Management Series. Today we are going to get practical and talk about how to share financial information in your business, a key aspect of running an open-book company.
There are five more steps to creating an open-book company, the next of which I outline in my next video.  And this quote, "I'd Rather Poke My Eye Out Than Read My Financial Statements" came out of the mouth of a client during a mastermind meeting. I have never forgotten it because it illustrates so dramatically the way that many people feel about the most simple of numbers in their business. The financial statements may seem easy or complicated to you, but they will always seem more difficult the less you know about them.
How might you create an environment of high performance by sharing your financial statements?
Whether you share financial information with your employees or not you need to understand these essential numbers. If you don't understand them, you will never know the magic of the numbers and what they reveal. Not understanding those numbers is a flagrant handicap.
Additionally, sometimes we think we know them when we don't. Sometimes, not knowing them is a critical part of our belief about money that we need to overcome in order to both get the results we want in our business, to move the needle in critical ways, and, ultimately, get others to move the needle in positive ways in our business.
That said, here is my video about how important it is for you to understand your numbers as the next step in creating a revolutionary, open book company. Enjoy.
Know Your Numbers: 5 Additional Steps to Creating an Open-Book Company
The profit and loss statement
The balance sheet
The intersection of the profit and loss statement and balance sheet
Revenue/Expense
Cost of Goods Sold
Gross/Net Margin
Gross/Net Profit
Assets and Liabilities
Retained Earnings
Deep breath.
If you know it, great. You are ready for the next step: Teaching the Numbers.
If you don't know it, great. You are applauded for your honesty. Get someone to teach you.
Decide who is best suited to teach your employees and meet me at my next video.
Until then,
Terrible at math but awesome at financials,
XX, Ruth
Take this post with you anywhere and list to the podcast:
[powerpress]