Open Book Management is in the Australian news. Here is a well done update on the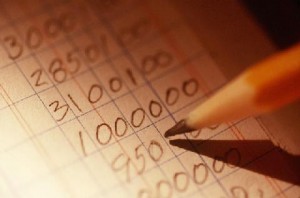 subject who's time is upon us! "The two things that people wrongly perceive about open-book management is that if you open up your books, and you show people that you're making money, they will ask for more money."
Nigel Harse, MDBTWO
Business improvement through financial transparency or "open-book management" is a simple yet powerful management approach that's becoming more widely used and accepted. It's an approach that calls for sharing the company's income statement, cash flow and other financial information with employees and then using this to train, develop and encourage them to think and act like successful owners and career investors.
I consider myself most fortunate as my career commenced and flourished in an organisation which embraced financial transparency. Each of us knew where we could make a difference and understood how our actions would contribute to the cash flow, income and profitability of the company, in such a way that we truly understood how the company worked and made its profits. My point is that most employees wrongly assume that smallbusiness owners are wealthy, successful and making loads of money, but that's not necessarily the case. Frequently they're fighting for survival and often there's a disconnect between the teams perception and reality, can you really afford for any member of your team to have this damaging misconception?
What open-book management does is eliminate many of the incorrect perceptions; it replaces them with the reality of the situation. I have always found that people are very much more willing to help and then give 110% when they have the right information, rather than their perceived assumptions.
What we need to do is to not only report the earnings (which many do), but to share with the team how and where the money is going back into the company (most don't), and reveal to them where the money for training, new IT systems or to reduce debt will come from. Making this information transparent to all staff, at both the business and individual levels, introduces a new and effective way of developing teamwork and making staff more sensitive to their role and performance.
Transparency is a do-it-yourself mechanism that creates better management control, reduces the likelihood of poor performance and also fuels the team's confidence about the future of the business.
The two things that people wrongly perceive about open-book management is that if you open up your books, and you show people that you're making money, they will ask for more money.
That's the first fear. And the second fear, somewhere down the road, someone may take the information that you've been providing them and give it to the competition. In my 30+ years in the industry neither situation has given me any problem, nor have I found others who have experienced it.
It's my belief and experience that those companies who have the courage to share financial information can sustain a higher level of engagement over the long haul by creating a culture of continuous engagement built on strong strategic direction and honest leadership, intense customer focus, equitable rewards and effective internal communication. Companies that excel in these areas often enjoy better individual and organisational performance and deliver superior long-term financial results.
Rod Hore, HHMC
The concept that company performance can be improved through a policy of transparency and openness with employees has been around for some time. Different terminology has been adopted to describe it – open book management (OBM), participative decision making (PDM) and industrial democracy. However, the notion that providing employees with greater disclosure on financial performance and company strategy has been practised in some organisations for years.
There have been well-known advocates of the OBM model such as Jack Welch, the former Chairman and CEO of General Electric (GE). Welch believed that "opening up the books" to all employees helped gain a sense of ownership of the business and a sense of urgency. Staff could see the changes in performance and what it cost to run the business. Welch also devoted a lot of time and effort to communicating with employees so that they better understood the information disclosed in financial statements.
For GE this approach was regarded a success. However, GE is a global giant, could this style of management work within Recruitment companies that are typically small to medium enterprises?
For Recruitment companies there are potentially many benefits from adopting OBM if it is implemented well. Letting staff know about the company's bottom line can bring about a more vested interest in how the company performs. This is especially so if there is a link with company performance and pay. Seeing the results, good and bad, can really help to clarify the pay cheque!
Not all good ideas are vested with the business owner or senior management. Informed employees can become innovators, creating solutions to problems, saving on costs or seeing ways to increase productivity. At its best employees can be integrally involved in preparing budgets, reducing costs and thinking like business owners.
Using a "sharing-the-books" concept calls for communication with staff to be done well and regularly for it to be fully effective. Employees need to be kept informed of results and progress against targets. Business owners can't be inconsistent on OBM and not "get around to it" one month because they are busy.
Ideally, an open disclosure approach will help with employee buy-in and reduce the "it's not my job" mentality increasing flexibility and willingness to get the job done.
There are those who will feel uncomfortable with letting staff know what the company profits are and that is understandable. Whether it will work may well depend on the type of culture that currently exists in the company.
The speed and breadth of communication globally and in our everyday lives has increased so substantially in recent years that it demands different approaches to how we do business. OBM is not new, though it may be more relevant today than ever before.