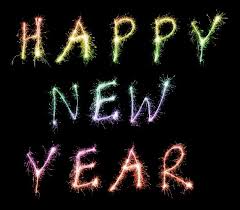 I wish you a Happy New Year and hope you will spend a moment with a powerful exercise to usher it in.
This New Year's exploration is quick and affirming. It will help you see what you are willing to make of your year.
This is not a wish list. This is your truth, in this moment, and no one (including you) can shake you from it. Ready?
Below is a list of possible life intentions. Rate each item on the list from 1 to 5 (not very important to highly important):
Financially successful
Physically fit and healthy
A successful artist or sculptor
A successful musician or composer
A successful author, playwright or poet
A contributor to my community
A loving family member or partner
Develop spiritually
A well-respected professional
An effective teacher
Well-educated
A creator of beauty
An effective coach
An effective healer
Well-traveled
An effective mentor
A successful entrepreneur
An adventurer
An effective therapist
An effective minister
A visionary leader
An effective communicator
A generous friend
A successful team player
On an index card, write down all of the items that you rated 4 or 5.
On the other side write: "I am willing to be."
Now read them together: "I am willing to be . . ."
For the first few days of this new year, pull out your cards a few times to affirm your willingness to be your life's intentions.
I decided that I was willing to make 2014 a year of ease and grace in my life as a leader, coach and community member.
I can't wait to hear about what you are willing to be.
"We are all here to take the ideas that excite us and accomplish them through action. We all yearn to contribute something of ourselves, to know that our lives have made a difference to our family, friends, and community. The ideas that we find most exhilarating are those that reflect one or more of our life's intentions. They speak to us clearly of the contributions we're here to make. That focus brings comfort and gives direction. We see ourselves that which is already whole and complete, just waiting to be expressed. We breathe into life, knowing that all is well." – Maria Nemeth, PhD
With love,
Ruth