On this site, leadership authors, speakers and consultants Shawn Murphy and Ted Coiné have combined their blogs to amplify their message.
There's a better way to do business. Better from the human side. Better from the customer side. And as it turns out, better from the profit side as well. This blog is dedicated to exploring that better way.
Here is another article of mine that they published about a new style of leadership. Be sure to comment and join in.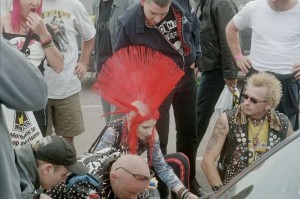 In the winter of 1979, I followed the Sex Pistols to San Francisco. I sat in the balcony at Winterland massively choked up. Not because of the band, (in fact the prize that night belonged to The Avengers, not the Sex Pistols,) but because there were thousands of leather clad, pogoing punk rockers. At long last, and surely for the first time in my life I had found my people. I belonged.