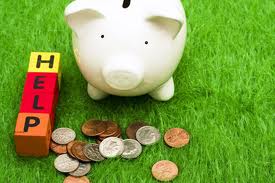 If you are at all like me, you have put in a lot of effort in the past few years to stay out of scarcity thinking. I reprogrammed my whole neurology on this issue and helped countless other business leaders to do the same.
To counter the budding anxiety that surrounds me as I face months without walking or driving because of a broken leg, I'm going to be optimistic. I'm going to do what I can from my chair. And I am profoundly grateful that so much of my work can be done in my chair. I can coach business leaders, consult, and hire in my living room.
But now I need to find new ways to raise cash fast. Medical bills are starting to come in. I sit in my office and wonder how I'll manage this challenge.
Coaching business leaders and the Fail Proof Hiring Program are both perfectly designed to implement from my couch. That is why, for the month of November I'm discounting all of my programs by 20%.
Here are a few ways you and your friends can benefit:
1. You don't have to hire right away. But if you think that you have a hiring need coming up, I will honor the 20% discount if you commit now.
2. If you know of someone who can benefit from the Fail Proof Hiring Program, and they sign up, I'm offering a 20% referral fee on top of the discount.
3. The free Fail Proof Hiring webinar is on Monday, Nov. 4th.
Please attend or send friends to it:
1. If you have a group who would like to have a private tele-call or webinar, I can accommodate.
2. If you have an email list to send invites to, I have letters that you can send to them.
4. My six month business leader coaching package? If you sign up this month . . . yup, 20% off.
5. If you refer someone, you get a 20% referral fee. That's $2,160 for 6 months. And the referral fee is $432 to you.
No one except someone propped up on the couch with a broken leg would do this! From one business leader to another, I have to be honest, my hardship is your gain. I need your help.
Thanks for your business and your friendship. See you on the slopes, NOT!
Yours truly,
Ruth