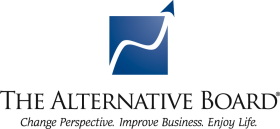 I just returned from my first TAB facilitators conference. The biggest surprise (not necessarily the biggest take away) for me was that I was awarded, out of hundreds of international facilitators an award for the biggest launch of the last 12 months. It was also mentioned that I am in one of the smallest most remote territories within the franchise. How is that so? Nevada County is how. Or as Gil Mathew at the ERC said yesterday, "The little county that could."
This doesn't speak much for me. This award os for Judy Hess (currently) and May Ann Davis (formally) of Citizen's Bank who hosted the well received TAB informational meetings last January. It is for the over 100 companies represented at those meetings. And for the amazing members of The Alternative Board who know better than anyone the value of this program.
Winning awards is all well and good. Being able to represent "little" Nevada County is awesome.