Happy 2014!
Everyone is talking about setting goals. By the time you see this, it will be nearing the end of January.
How are those goals coming along for you?
Personally, I've been struggling with setting goals this year.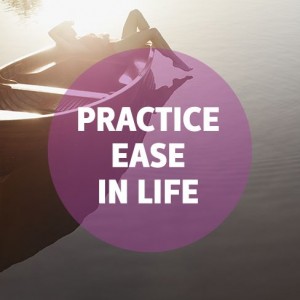 I've been thinking really hard about it for years. I've been really busy trying to accomplish goals.
I crave goals.
But when I looked at everything I am doing, I realized that lots of it is the very definition of insanity, i.e., same goals; same dumb results.
So for 2014 : I haven't created any goals, yet.
I've talked to a few people who are feeling the same way. How are you feeling?
I've decided not to set goals. And I know the stats:
You are 52% more likely to make your goals if you write them down and share them.
But what are the stats around people achieving goals they didn't set or plan for?
And what about those underwhelming goals made by people who underestimate their ability to achieve goals?
Or overwhelming goals that become, well, the definition of insanity?
And these crazy resolutions . . . let's just toss them out altogether.
Brain scientists are showing us research that proves that we have more synaptic power the more we practice intermittent pulses of activity. Pushing ourselves into effort too much or for too long doesn't create results, change, or habits. In other words, bearing down on ideas or thinking hard about actions, just doesn't work. We have to work a little, rest a little. Think a little, rest a little.
Here is my new goal setting idea: ease in.
Don't get busy in activity just because there is a belief about activity creating wanted outcomes. <<Click to Tweet!>>
Let me say this another way: It finally occurred to me that being busy is not goal attainment. And being busy thinking about goal attainment is not going to get the outcomes I want.
I'm going to let my brain ease into ideas. I'm going to let ideas swirl around like a fine wine. When they are ready, I'm going to consider the assets I have. And only then will I articulate the goal and get busy.
The result of this new methodology? 2014, so far, is pretty awesome.