Are You Seeking Freedom for Yourself in Business?
Stop Managing People!
I'll show you how to find freedom using these powerful techniques:
*Shift your role from a manager to a leader.
*Stop solving all of the problems and making all of the decisions.
*Teach the "language of business."
*Turn employees into contributing partners and watch them motivate and manage themselves.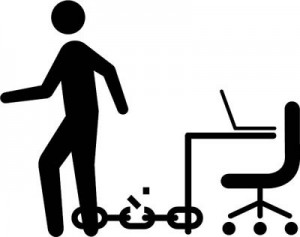 The result: Employees motivated in ways you may not have thought possible, freeing you from day to day business task management, quieting overwhelm, creating great financial results, becoming the leader you dream of being.
Stop Managing and Start Leading
Presented by Ruth Schwartz
Ruth is a local business owner, leadership coach, owner of High Performance Advocates, author of the book "The Key to the Golden Handcuffs," and dynamic workshop leader.
RSVP to save your spot now! https://highperformanceadvocates.com/sign-up-workshops/ or call 530 288-0180.
Monday Nov. 5                                        9AM to Noon                                                 $35
Sierra Commons 107 Sacramento St., Suite 300 · Nevada City, CA 95959

Sponsored by Sierra Commons, Nevada County Does