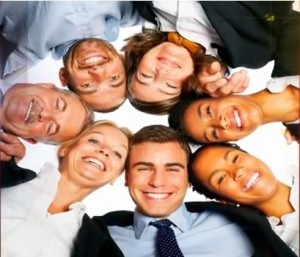 Stop managing and start communicating with your team.
I just learned from a friend that ownership of tasks may be the missing component of managerial success.  As I heard it explained, if you are able to establish someone's commitment to deliver and really own it, then that is the secret sauce.  It is not that I disagree, but I think the psychology of why we are good at our jobs, great at our jobs, or lousy at our jobs has both specific reasons and hidden, unarticulated reasons.
I learned about these unarticulated reasons from my mentor Roger Allen, a master at communicating.  I have since updated his teachings based on what I have witnessed in the workplace.  That is how the 7 Steps of Alignment was born.  It is a conversation, a script, if you will, using a vocabulary to unbury and articulate what may be hidden—including ownership.  Darn . . . it may have to become the 8 Steps of Alignment . . .
Enjoy the video: The 7 Rules of Alignment
I'm attaching the handout to go along with theThe 7 Rules of Alignment. I hope this helps you stop managing and to build the ritual of conversation. And, as always, tell me your takeaways and thoughts in the comments below.
Take this post with you and listen to the audio version of the video via podcast:
[powerpress]
XX, Ruth