Start your journey of self discovery.
This link will take you to a combined DISC and PIAV (Behavior and Motivation) assessment which will take about 30 minutes to complete. Take your time. Be yourself. And above all, have fun!
When you press done, the report will arrive in my email box and then I will contact you to set up a time for your one on one, private, confidential session.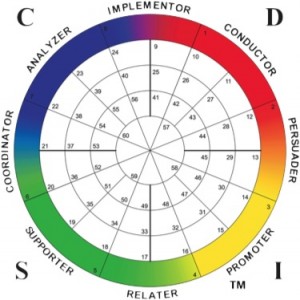 TTI International / Bill Bonestetter - "Job Matching― The Key to Performance"

Report

Recruiting talented candidates is not enough; it's crucial that people are assigned to the specific roles where their talents will have the greatest impact on achieving company goals, and where they are most likely to remain onboard fully engaged. TTI's job matching process is state-of-of-the-art, based on 30 years of research into the components of superior performance. Read the Full Report.
Ruth Schwartz "Create a Great Job Ad" Report

This report was written at the request of a manager what wanted the behavioral "cheat sheet" to writing her own ads. It is an outline of not just what words will work but how to create great copy and elevate your applicant attraction. It isn't a buyers' market anymore. This is just one way that use of behavior and motivations assessments can make a huge difference in your business.
More Information
 Get the latest, freshest ideas for big changes in your business, right to your inbox.