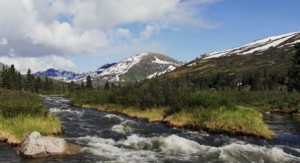 Are you ready to free yourself from overwhelm and release the golden handcuffs?
George runs a successful million dollar advertising company that caters to the insurance industry. I met him at an experts conference where we were studying and being inspired by state-of-the-art online marketers.  He told me that his deepest desire was to become a writer and sell his stories online.  His intention is to start writing some of the time while managing his business and its 12 employees.  After we had been in touch for several months I noticed, George wasn't writing and it was because he was wearing the Golden Handcuffs.
"George, what is preventing you from writing?" I finally asked him.
"I am constantly interrupted by my employees who, while having good intentions, just can't seem to handle client issues, and the tasks that are assigned to them.  I'm simply running ragged getting work done, putting out fires and keeping clients happy."
"I thought your company was running smoothly. You were so excited about writing." I said
"I'm not sure how I'm going to make that happen. It just seems like each step I take forward is a step back."
"My friend, you have golden handcuffs."
In order to free himself from overwhelm and unlock the Golden Handcuffs, George will have to lead his team and its members successfully. Here are the top 5 habits that he has to begin in order to free himself, so he may write.
George decided he wanted business leadership coaching to help develop these habits.  Every three weeks we add a new practice (21 days is the magic for habit making time frame).  Stay tuned as I reveal the results….
The top 5 habits you might implement to release the golden handcuffs:
Stop knowing everything
Start asking questions
Stop doing everything
Start asking for help
Become a great communicator
In the next post I will show you how to ask great questions and how that one habit will free you.
As always, please share your experiences, ask questions, or leave your takeaway in the comments below. I'm especially curious about your experience with creating new business practices aka habits.
Take this post with via podcast:
[powerpress]
XX, Ruth