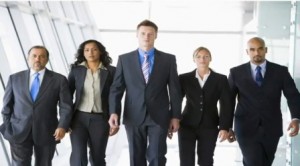 Are you ready to bust these three management myths?
Are you are already a successful business owner?  You may not admit it, but if you are a successful business owner, you know how to do it.  You probably bore down and "made it happen" by the sheer force of your energy, smarts, intuition, and time.  Are you proud of what got you to where you are now?  You should be.
If you are anything like me, at a certain point maybe you became tired.  The amount of energy that it takes to keep on going may be fleeting.  You might be feeling that you have run out of creative ideas, or that implementation has been illusive.  You may feel the people who do, or have worked for you are a pain in the butt, or maybe there is something you would like from your life that seems just out of reach?
Are you being buried in the day-to-day task management of your business?  Are you finding your daily activity isn't financially productive anymore?   Is your business starting to suck the life out of you?
If any of this is true for you, you have golden handcuffs.
We often think that the Key is to become a better manager, or to become a better delegator, or a better motivator.  I'm going to give you the big secret as I have learned it:
YOU are the Key. The lock on your golden handcuffs will open as soon as YOU stop making yourself successful and start making others around you successful.
Listen here as I explain and bust three management myths.
In my next post I'm going to discuss the Top 5 Habits that will lead you to your freedom, and how you can stop being a slave to your business in order to shed the golden handcuffs.
Please share your experiences about your success. Ask questions, or leave your takeaway in the comments below.
Take the audio version of the video with you via podcast:
[powerpress]
XX, Ruth
Have you read The Key to the Golden Handcuffs? Get it on Amazon.