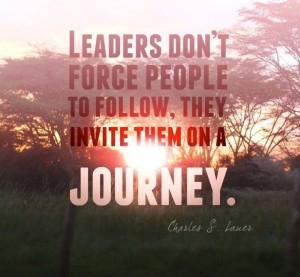 The tribe that is dedicated to changing work and our businesses is gaining size and traction. More and more of us are willing to stand up and say, "I'm not willing to have my job or my business suck the life out of me!" The tribe is growing exponentially.
I was honored to be included in this month's Frontline Festival focused on leading up and sideways. The festival was hosted this month by David Dye at http://trailblazeinc.com/2014/01/experts-leading-sideways-frontline-festival/ and I've shared it here for your benefit.
It takes courage to stand up against the tide of tradition. But these dozen new writers share contrarian ideas designed to make our work lives different. Check it out.