ENTREPRENEURS CAN CREATE PROSPERITY FOR HUMANITY IN THIS MILLENIUM
Hey Business Owner, have you ever had thoughts like these?
I do not want to be the person who makes all of the decisions, solves all of the problems, and works endlessly in my business.
I want to surround myself with wonderful people who are as passionate as I am about the mission of my business.
I want to run a business as honestly and openly as I can so that all of the relationships and conversations are rich and unique.
I want everyone in my business to prosper financially. If I gain, we all gain. If I lose, well, we will fix it together.
I love hearing how other people have created inspiring work cultures that support their values. I want that too!
If you said "YES", then YOU are a member of the Universal Prosperity Revolution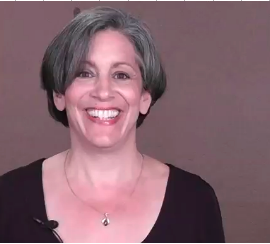 Hi, I'm Ruth Schwartz and I have these thoughts in my bones. That is why it was important to me to create and practice a different way of doing business which I did for over 20 years. For the last 12 years, as an ICF certified coach, I have worked with dozens and dozens of wonderful business owners, many of whom just don't understand this perspective
But the ones who do, make my heart sing.
There are loads more of us out there. While everyone else is following a business formula either generated in institutions or from gurus, I hear the outliers whispering:
" The old ways aren't for me. The formulas aren't for me. I want to do it another way."
If this is you, you belong here.
If you truly believe that:
There must be a more meaningful way to build a business
Your values are a critical component of your business
You have a unique and unusual vision
Thursday, January 17th
3 PM Pacific Time
4 PM Mountain
6 PM Eastern
Click below to signup now
DURING THIS FREE WEBINAR YOU WILL LEARN:
1

How to have internal business conversations that support your values

2

How to change the role everyone plays in your business.

3

How to make everyone smarter

4

How to share financial prosperity

5

How to get involved in Universal Prosperity
Share this page with your friends...
ADDED BENEFITS OF THE FREE WEBINAR
1

Meet other business owners who think like you

2

Learn how others are applying the principles you value

3

Find support for you and your vision