(Part 1 is here if you are interested. )
I survived my surgery: five screws, a bolt through my ankle, and a lost weekend.
Now I am housebound for the next eight to twelve weeks. I had to cancel a number of travel and speaking engagements, lots of local prospecting calls, and a few networking functions.
But the worst part of being "laid up" with broken bones is that I have moments when I get freaked out about life interruptus. Financial scarcity is especially profound and frightening.
"Can I make enough money to not only keep the home afloat but cover the ridiculous medical expenses that I am facing?"
That, my friends, is vulnerability. I decided that the healthiest thing I can do is, well . . . share it with you.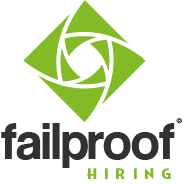 I can work from my couch. The most effective work that I have been doing is hiring. I've hired in Ashland, NC; in Peoria, IL; in Baton Rouge, LA; and in Grass Valley, CA.My experience is that small businesses hate to hire. They hate the hiring process and often they hate the results.
I can't say I loooove hiring, but I have matched a lot of great people in the right jobs and  have developed a process that makes the activity and the results so much better that once people hear about it, they want to do it. It just makes sense.
On the morning of my surgery, I held a webinar sponsored by The Route Pro about the Fail Proof Hiring Program and then I made a really cool discount to everyone on the call.
I am inviting you to the same webinar on Nov. 4th and I plan to offer you the same cool discounts.
If you can squeeze in thirty minutes, I can tell you what you need to know about hiring well and how our antiquated methods are to blame for bad hires. (Really, it is not your fault!) With just a few tweaks and a few tools you move from hiring dread to hiring confidence.
Donny Moore of Sunshine Cleaners watched the same webinar when I presented for The Alternative Board in Baton Rouge, LA. He decided to take the leap and here is what he has to say about this program's hiring process:
Join me on Monday Nov. 4 at 11 AM PDT. It is free and I will be available for Q&A after the presentation.
Yours in vulnerability, Ruth