How can leadership coaching help both your body and your mind?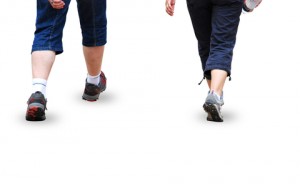 Approximately nine out of ten people I know (and certainly nine out of ten coaching clients) find that their wellness goals and their reality are not in sync.  If you are sitting at a desk or traveling all day then you are not getting the physical renewal that your body and your mind needs.
Current brain science allows us to see and understand how physical renewal happens in the brain and how it makes us mentally sharper and more focused.  The bottom line, if you aren't breaking up your desk time with healthy physical renewal you are not as focused nor are you operating at your mental best.  More IS NOT better.
I am my own best example.  Today is a free day for me and even though I have exercised today I do not feel in a state of renewal.  In fact, I think when I am done writing this at my desk, I will go take a nap.  A nap is also an important type of physical renewal if getting enough sleep isn't part of your program.  
But I find it difficult to be your leadership coach while you nap.
That is why Walk and Talk leadership coaching is an option.  
Penny and I started doing Walk and Talk a couple months ago and we get just as much (great) work accomplished as when we are sitting.  We only have to remember to make notes when we return.
If creating a break in your work day to walk challenges you and if finding the time to work with a business leadership coach is hard to whittle in, consider Walk and Talk.
Now let's have a few words about coaching on your feet.  Leadership work can be strenuous.  At first you are thinking or rethinking your purpose, vision and core values.  I call this the heavy lifting of the coaching process.  Getting aligned with your purpose and values is how you will start to make decisions and solve problems in your business.  In fact, if you do this heavy lifting it creates strategic thinking which makes those decisions and problems a lot easier to handle.
Additionally, when you start to change the conversation with others in your business, decision making, problem solving and managing will become virtually stress free.  What a better way to move faster through the process than to walk and talk.  It will put your new practices to work in your bones because your body becomes a part of the process.
Too far away?  Let's try a virtual leadership coaching Walk and Talk session!
Sign up below to get a free strategy session and see if this will work for you.
Yours in alignment,
Ruth