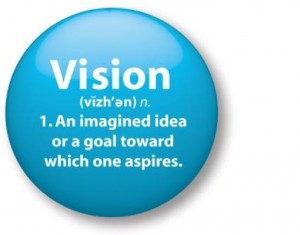 Here is mine: My mission is to change people's lives by making great places to work. Leaders can be free, happy and wealthy. When they genuinely do that, the bi-product is a great workplace. My vision: A world where people enjoy work and feel valued for their contribution. A world where toleration of a bad work environment is unthinkable.
How do I do it? I teach leaders how and coach them to success.
Now you: What is your purpose? The one you feel you are on the planet to accomplish? The big juicy one that may or may not have to do with your business product or service? Take your time. Think it through. When you get it it will seem so easy, like taking a breath.
After you do that, tell everyone. Tell your employees. Tell your customers, Tell your vendors. Tell the media. Tell your family. Then…. tell them again. Tell them again. Tell them again.
Guess what will happen? You will attract the people who want a piece of your vision. You will start to align people to your vision. You will find solutions to your problems that strategically match your vision. It is a beautiful thing. It is motivating to everyone including your employees.
I want to share your mission and vision. Pick up pen and express your clear and compelling mission and vision. Then send me the results so that I can share them. The world needs you!