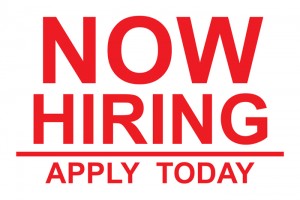 Many people believe that their industry has a particular hardship on the hiring front. I have had experiences where there are, indeed, some very specific challenges.
But, even in challenging situations, hires have been successfully made. The Fail Proof Hiring Program doesn't have an industry specialty—it is a special hiring process.
As long as you benchmark your job, create the right questions, automate it, and match the behaviors to the benchmark, it works.
Here are some of the jobs we have had a part of in hiring:
Sales Training
Coaching School Manager
Executive Assistant
Online Ecommerce Management
Web Development
Software Engineer
Chiropractor Front Desk
HVAC
Mortgage Processing
Collections
Law Clerk
Bookkeeping
Wellness Coach
Yoga Studio – Retail
Salon Front Desk
Shipping and Receiving Clerk
Phone Customer Service
Roofing
Office Managers
Civil Engineer
Carpet Cleaning
Home Loan Sales
Food Delivery
Route Drive
This is your invitation to learn about how we do this and how this hiring process is a unique recipe that can work for you too.
I'm doing a Fail Proof Hiring Workshop on Sept. 9th at Sierra Commons in Nevada City: MORE INFO HERE
If you can't make it to the workshop, let me know if you'd like to attend a webinar, coming soon.
Don't dread hiring; instead, create a hiring process that will work for you over and over again.
XX, Ruth