Sponsored by High Performance Advocates, Sierra Commons and The Grass Valley Chamber of Commerce
Tuesday – Feb: 21 9-11am "I'm Overwhelmed!"
Do you ever think: "I don't have enough time? "I'm out of time." "I need more time?" Figure out how to do what's important in the time you have. Regain Your Sanity: Don't Manage Time, Manage Yourself.
Tuesday – March 20th 9-11AM  "Selling Your Expertise: How to Position Yourself for Increased Sales"
Make money with your knowledge. You are already an expert. Why not make money at it? Explore your expertise, tell your story, be indispensable to your customer and make money.
Tuesday – April 17th 9-11AM  "I Need a Marketing Plan!"
What should you do and what shouldn't you do? How do you know if it is working? How much should you spend? Prepare the right plan for you and get ready for results.
3rd Tuesdays: 9- 11 AM
Sierra Commons 107 Sacramento St. #300  Nevada City
$35 each or 3 for $90
Sign up Click Here  Or contact Ruth directly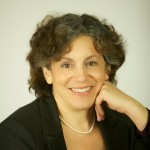 Presented by Ruth Schwartz
Ruth is a certified leadership coach, facilitator  of leadership mastermind groups, published author and owner of High Performance Advocates.